What's one of the best things about the holiday season? Christmas parties! Indeed, it's not uncommon to be torn between a variety of parties, whether you're going to visit your relatives or trying to catch up with friends. Something like throwing a casual and laid back Christmas shindig to see friends before breaking off for the holiday can turn into a planning nightmare due to the fact that Christmas parties are a place for exuberance and indulgence; alcohol drinks, high amounts of sugar and plenty of stress. Ultimately, if you're trying to make a Christmas dinner before Christmas, you need to be realistic about your intention. You're unlikely to have time to prepare a festive Sunday dinner, but you can create a casual and fun atmosphere for an end of the week get together. For your casual party, keep things simple, easy to prepare and magically festive without breaking the bank or losing your mind.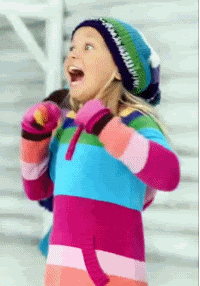 Create decor accents that are both fun and subtle
It's fair to say that there can be no real Christmas party without the appropriate Xmas decor. If you're traveling for the holiday, and you don't plan to put up any decorations, go for something simple. string up some light, hit up the Dollar Tree for some garland to put on a mantle or table. You don't have to go the Xmas route with your decor. For example, if you're inviting old friends from college, you could set a Penn State decor or any decor relevant to your college years. For childhood friends, why not use a few framed snapshots from the old days, yearbooks, and other memorabilia from the 80s, 90s, and 00s?
Make room for your party food
When it comes to food and friends, there's only one rule: don't spend your time in the kitchen worrying about the food. You most likely don't have time to plan a sophisticated dinner, you could lift the mood with a simple party fondue where everyone can dip in! You can't go wrong with hot wings or other finger foods. Don't forget about something sweet and the drinks, or you can combine the combine the two by doing a hot cocoa bar where your guests can make their own drinks. Have a couple bottles of Baileys or something they can spike it with.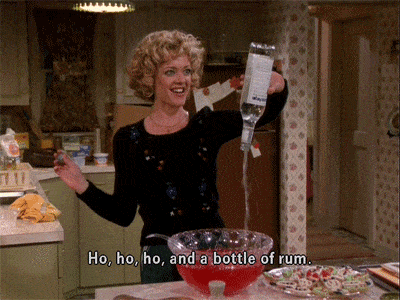 Wear it like a pro
Take in the holiday spirit and have fun. Add a few Christmassy touches to your outfits without going OTT. Go with an ugly Christmas sweater or sweet little Christmas tree earrings from Etsy. For something a little more dramatic, you can try a candy cane inspired manicure.
Planning a casual Christmas kick-back with friends doesn't have to be tricky. You can keep your decor and party food simple to make everyone feel cozy and relaxed. The art of throwing a great party is all about planning smartly! Work smarter not harder so you and your friends can enjoy yourselves!