I've only been in my condo for 4 months and I can still remember my first night here like it was yesterday. Most of us don't have a whole lot of furniture when we move into our first homes, to be honest, my living room is pretty bare. I didn't realize just how much I relied on my parent's stuff. Being a little OCD, I declined offers for other people's stuff. I knew what I wanted and I didn't want to bring anything into my home that I didn't really want.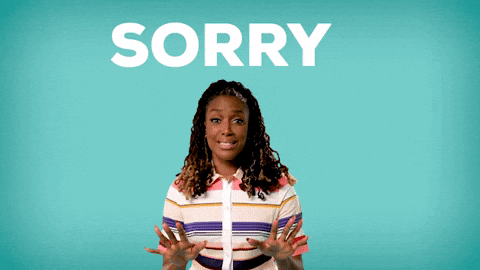 This might sound crazy, but I also declined a housewarming. I know, I know, I'm pretty bullheaded. So I decided to suck it up and save to furnish my place exactly how I want it. I don't care if it stays empty for an entire year lol. Besides, I'm an introvert with about 2 friends who live nowhere near me and my parents live less than 10 mins away, so who's coming to visit? No one! 

Back to the first night, if you want a comfortable first night in your new place, you need to determine what the essentials are. Make a list of what you think you'll need and go over it multiple times. There are checklists you can download and use as a guide to get what you need. Check out three things you don't want to be without for that first night in your new spot.
A Real Bed
This one should come as no surprise. You aren't going to have a very good first night as a homeowner if you don't have anywhere to sleep. The chances are that the new sounds of an unfamiliar place will keep you awake anyway. Add to that the challenge of sleeping on a hard floor or an uncomfortable blow-up mattress and you'll be next to useless the next day and trust me, you'll need all the energy you can get for that second day of unpacking. Think ahead with your bed. The day I moved in, I deep cleaned my room and had my parents drop off my bed frame right before my new mattress was delivered. It was a little hard to fall asleep, but once I did, I slept pretty well that night and it was all because I planned this part out.

Blinds or Curtains
Do not, I repeat, do not risk giving your new neighbors a sneak peek! Some people assume that their new place will come with blinds or window coverings, but that's not always the case. It might be all well and good in the daytime with that natural light, but the moment night falls, you'll feel overexposed and self-conscious. Do you want to give your neighbors a free show before you've even met them? Didn't think so. Double check with the realtor ahead of time. If they're not sure about whether any blinds or curtains will be left, don't hesitate to measure and order shades from a company like www.montgomerys.com ahead of time. Then, you can spend your first night in much-needed privacy. If all else fails, pick up a pack of sheets and thumbtacks, they'd make a great temporary solution.
Lighting
So… I didn't think about this when I moved in. I spent that first night pretty much in the dark. Unfortunately, my condo only had lights in the kitchen area, bathroom, and closet. The bedroom and living room only had a ceiling fan with no light, and I wasn't able to get my lighting fixtures installed until the next day. If I could go back in time, I would've ordered some lamps and lampshades like those from Lampshades inc. Think ahead to make sure you're not in the dark in a new, unfamiliar place. This is your new home and you should be comfortable starting from day one.